"I
don't believe
in vocal coaching."
I said when I was eighteen.
By then, I had been learning how to sing for 6 years and singing eagerly whenever there was an opportunity. I had a number of teachers who were great musicians; they helped me grow my voice and develop as a performer. However, there were some technical  singing aspects I still couldn't achieve, 
no matter how hard I tried. 
As it often happens, being a young girl, I wanted to sing louder and higher, to achieve that powerful mysterious "mix" some of my tutors were referring to. Yet my voice would break and I would feel a lump in my throat trying to go for these higher notes.
I became disconcerted by crazy expensive voice lessons after which I would see little improvement. Doing endless lip trills, singing random scales, making hissing noises… Without the explanation of… why we were doing certain exercises or how they actually worked.
I also had an episode with a teacher who used to shame me, telling me all the things I was doing wrong and then offering no way of solving the problem.
I was feeling down and discouraged after the lessons, instead joyful and inspired. In the end, I decided to stop my formal training but continued to develop as a singer, songwriter and musician.
The decision that
 Changed

  my life
A few years after that I was recommended the Estill Voice Training course. I've not heard about this singing "method" before and – to put it mildly – I was sceptical. I was coming to the conclusion you need to be born a natural singer to achieve some aspects of vocal technique. Despite my doubts, I finally signed up for my first five days course in the Estill Model. 
Estill Voice Training transformed my singing.
I finally started to understand how the vocal mechanism works and why I was facing certain vocal challenges. 
I learnt techniques of overcoming them. 
I slowly became "obsessed" with the voice. No book on the voice technique and vocal science was safe from me. Finally, I decided to move to London to pursue my career as a musician. I enrolled on a Masters Degree in Popular Music at Goldsmiths University, where I focused on exploring the voice, songwriting and production.
Eager to learn more, I began studying under Speech Level Singing (SLS) specialists (Andres Martorell, Line Hilton). Thanks to my Estill background, I was finally seeing the "why" behind presented approaches and exercises. I completed over 30 Continuum Development courses, where I worked with leading practitioners in the field of voice, focusing on belting, breathing, vocal health, mixed voice but also working on style, voice effects and artistry.
Over the years I have been developing my understanding of various genres ranging from pop, folk and jazz to musical theatre. I've read over 40 specialised books on the voice and never miss an opportunity to learn more!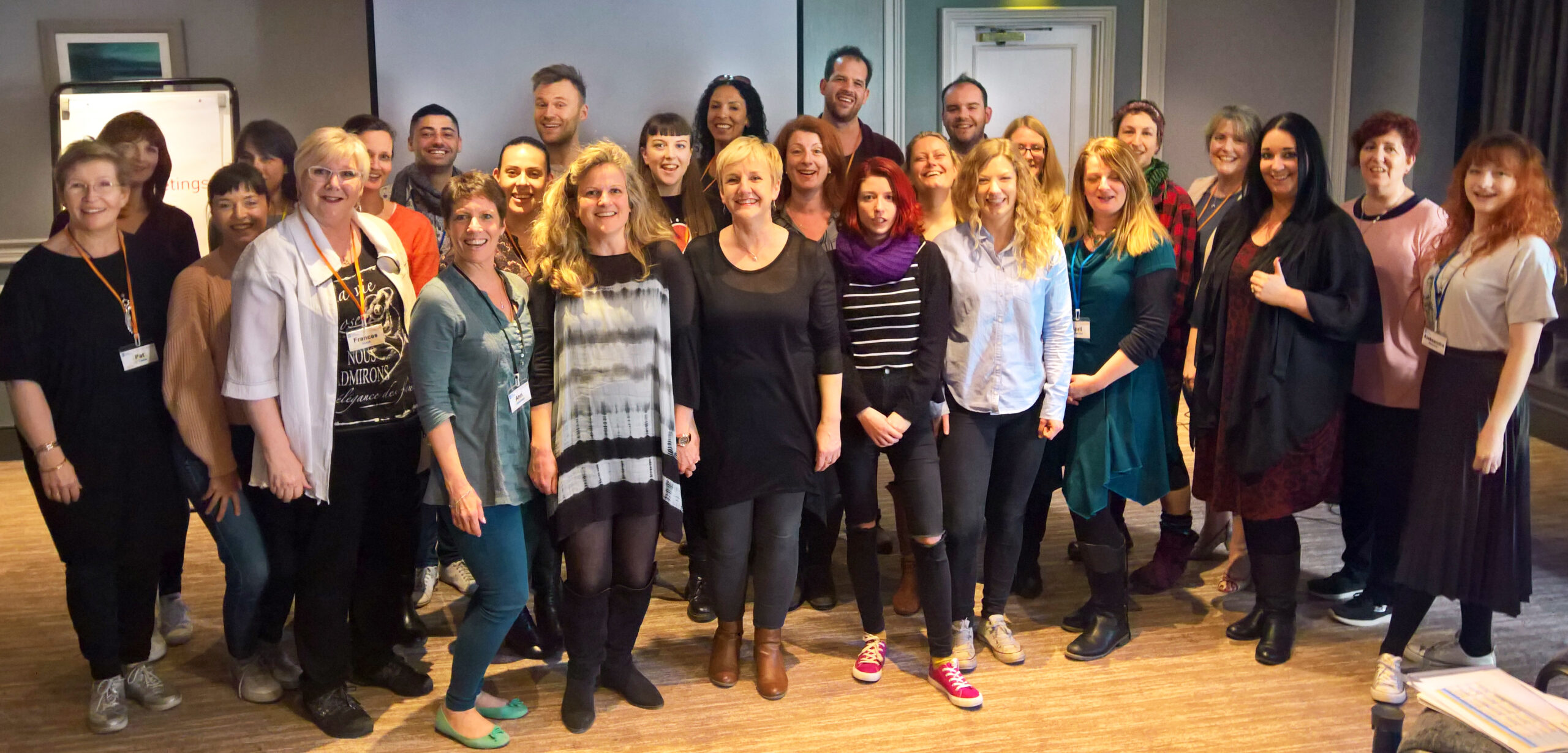 Finding my
 Purpose and Passion
It was around that time when I started giving my first vocal lessons. That first lesson was a revelation. The truth is, working as a singer-songwriter, active musician and producer, I started to experience a gradual burnout; that wasn't enough. It was in coaching and mentoring others that I found my true passion and purpose.
I encourage the atmosphere of curiosity and prove that any voice can be developed. I show you what works well in your voice and celebrate it. Then we make it even better. Your voice is a beautiful gift that should be admired, shared and developed. Regardless of your profession or age. Your voice is what makes you who you are.
Estill Voice Training has changed my life. This is why I decided to continue my study of the Estill Model.
I am currently on my way to becoming a certified Estill Master Trainer.
Using my breadth of knowledge as both a performer and coach, I developed my own teaching methodology with a strong technical knowledge backbone and a big 'voice solving problems toolkit'. However, I believe that working with the voice is as much a physical as a spiritual act. Singing scales and practicing technical movements gets us only so far. Voice work is so much more than that.
Connecting with another person through the intimate journey of working on ones voice – which is the core of our being – is the most beautiful and rewarding experience. From giving my very first singing session, I felt privileged to assist singers and speakers in this process. Since then, I taught hundreds of individual sessions and led group workshops and courses
focusing on vocal technique, style, and artist development. 
I'm here for you. Having had different teachers throughout my life, I decided to be the vocal coach I wished I had when I was a teenager going through that breakdown about my voice.
Let me offer you my attention and skills and become your dedicated and supportive mentor.
Through the free voice tips, individual coaching, online training programs and anything else I offer — I want to make a difference. Together we'll set off to explore your authentic voice that knows no limits. We will go through this journey together to find the very authentic core of your being – the voice!
Whether you're a professional singer, speaker or taking your first steps in developing your voice, I'm here to help you unlock your vocal potential.
Meet me for your
 Free

 Discovery Call
Save your spot for a 100% free consultation with me and discover your voice's potential!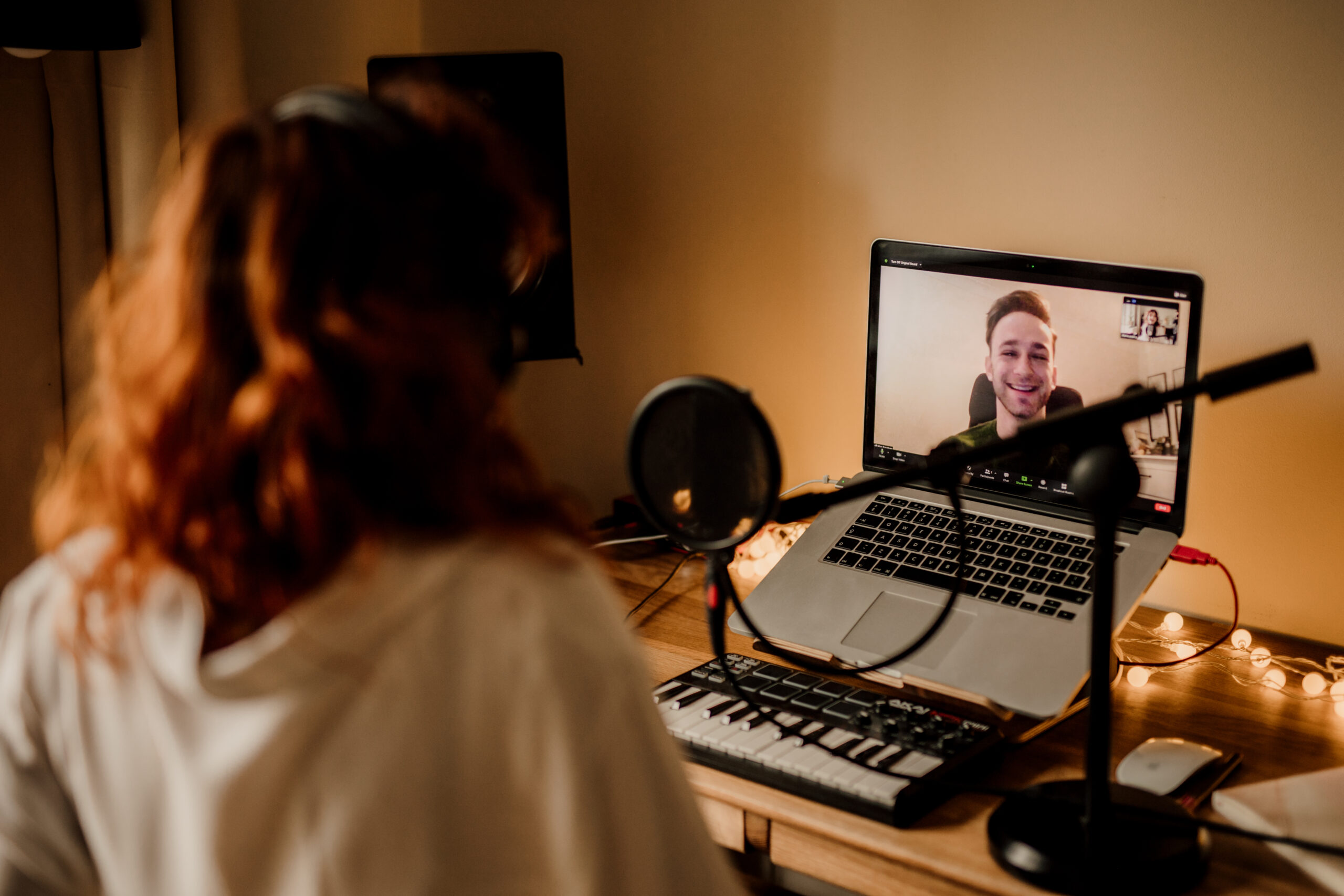 Book a 20 minute free call with my professional guidance.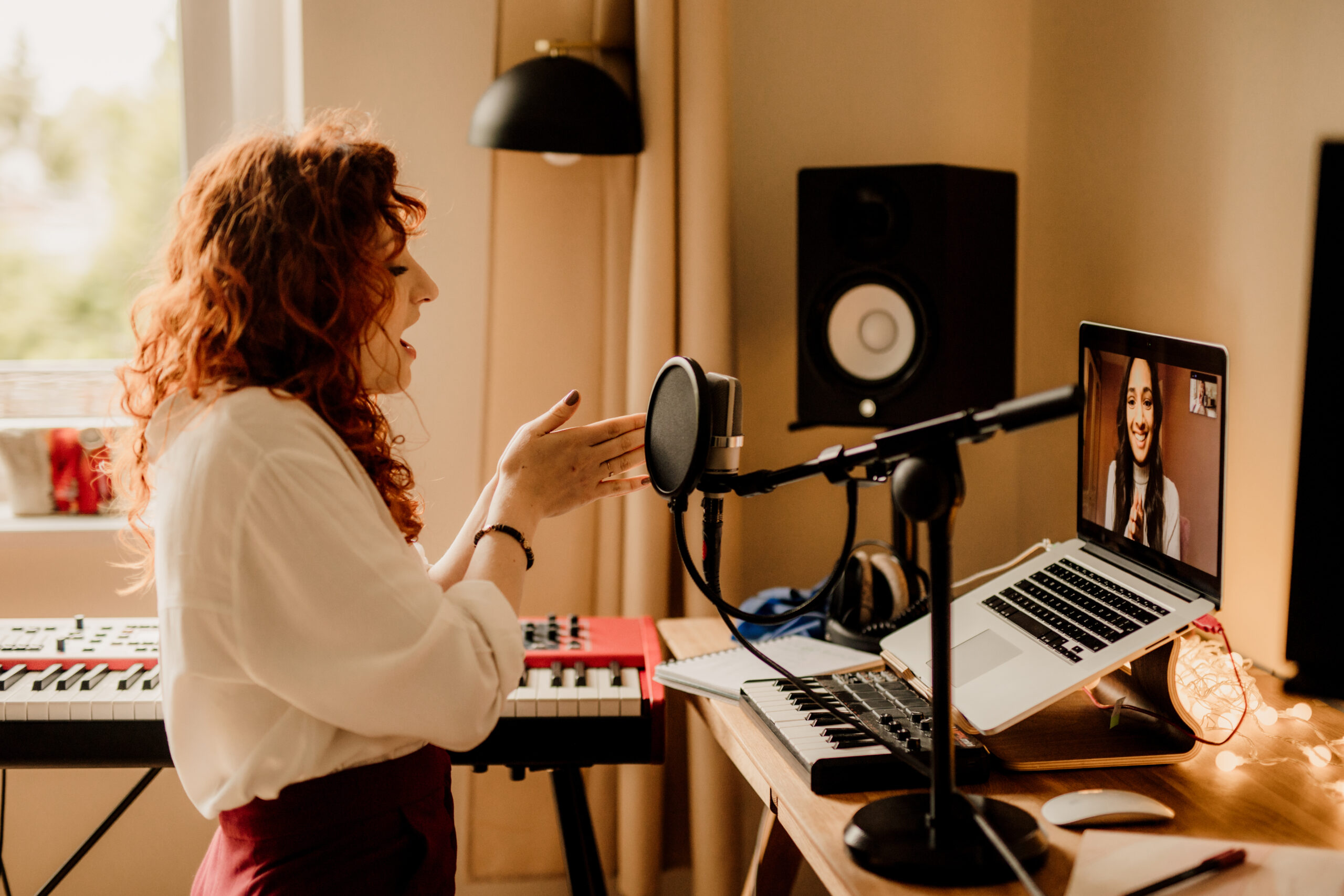 Use all the free tips and tricks I post weekly on my blog!
Explore various topics on the voice, artistry, vocal health and voice science.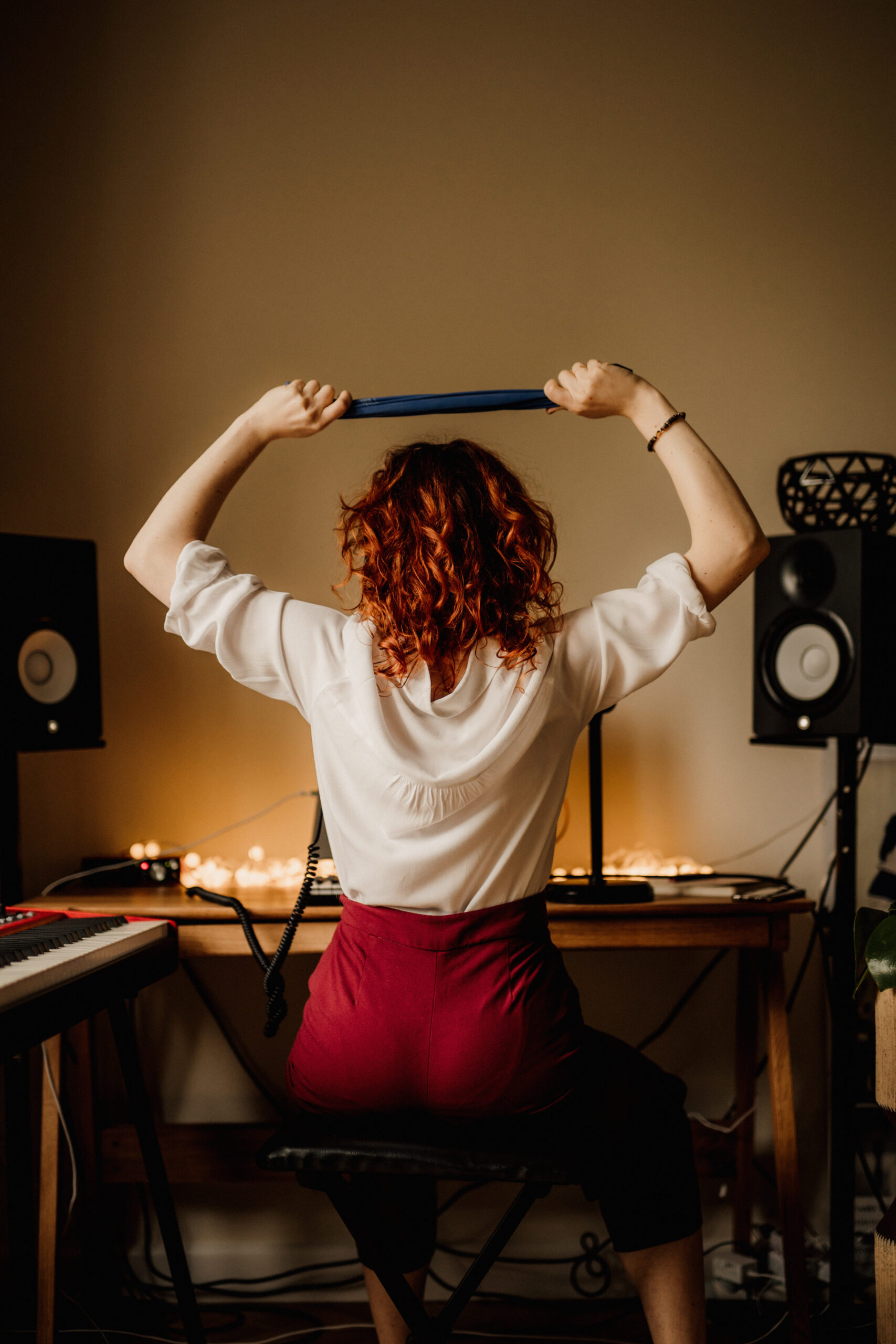 From individual coaching, group courses, masterclasses to the digital shop.
Check the whole offer!
Attention
Grabbing

offer goes here...
Add that irresistible offer, or product launch here & grab those emails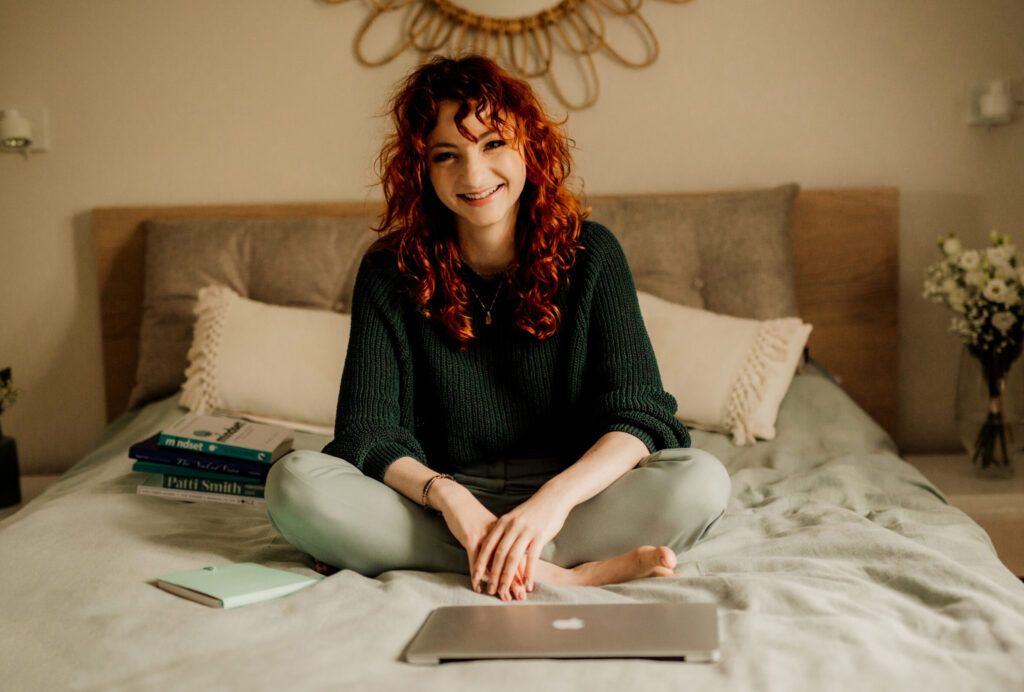 See you on my 
YouTube
channel!
Vocal Coach Reacts to Disturbed - The Sound of Silence (Live) - Singing Analysis
Vocal Coach Reacts to Faouzia - Elon (Live) - Singing Analysis
Vocal Coach Reacts to DIMASH Kudaibergen singing "SOS d'un terrien en détresse" - Singing Analysis
Vocal Coach Reacts to Joni Mitchell singing "Both Sides Now" (1970 and 2000) - Analysis
Step-by-Step: How to Sing "She Used to Be Mine" from Waitress the Musical