It's so nice to meet
You!
You might have found me thanks to my singing technique videos, articles, youtube channel or social media presence. Whatever path you took, I'm really happy you're here.

This site is full of resources about the voice, arts and singing. Whether you want to work with me individually, through a group course, or are looking for some great voice content – I'm glad you've found me. We will go through this journey together to find the very authentic core of your being – the voice!
I work with singers, songwriters, recording artists, professional voice users and those taking their first steps, to develop their voice and artistry through expert vocal training and mentoring.

I want to help you overcome your vocal limitations, and focus on allowing your voice to channel emotions; with no breaks, tiredness or fear of that high note cracking. My goal is for you to (re)connect with your creative source, expand your artistry and find your authentic sound. You'll learn to use your voice wisely and mindfully while growing your confidence, technique and style.

I've helped hundreds of singers unlock their vocal potential by combining my voice science approach with artist development. I'm known for leading client-centred sessions. My online studio is a non-judgmental space where you can let your guard down. I listen to your wishes and vocal needs while guiding and supporting you on your way to vocal freedom.
Together we'll set off to explore
your
authentic voice
with no limits!
I'm a singer, songwriter, and music producer performing as Olandra. Vocal Instructor and Mentor. Art Believer. Estill Master Trainer Candidate.
If you're curious about my professional background click here. If you want to know how I went from no longer believing in voice training to feeling confident about my singing and becoming a singing teacher – check my story.
Long story short, I'm a Warsaw-born redhead. I had lived in London for five years working as a musician, singing teacher and music producer. Currently, I'm the citizen of the world, living between the UK and Poland. In my teaching I use techniques that rocked my and my singers' worlds: Estill Voice Training and Modern Vocal Training .  I'm an obsessive learner and arts supporter who spends time reading, composing, recording and producing music, playing gigs, organising art events, running voice courses and educational programmes. I work with amazing clients from all around the world on developing their voices so they are happier and more confident on both a professional and private level.
Literature lover, travel enthusiast, dog person and coffee addict.
Dive deeper into

My World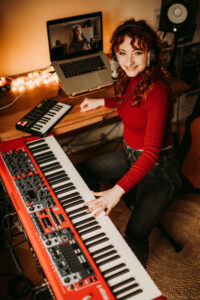 From individual coaching, group courses, masterclasses to the digital shop. Explore the whole offer!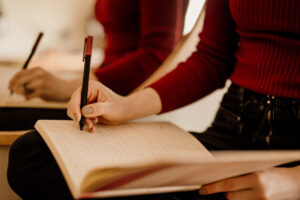 Explore various topics on singing, artistry, vocal health and voice technique and style.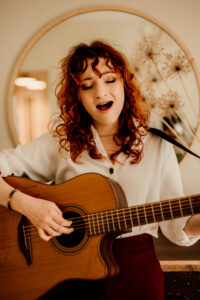 Group courses, masterclasses and many more. Explore the whole offer – coming soon!
Meet me for your
 Free

 Discovery Call
Save your spot for a 100% free consultation with me and discover your voice's potential!
Attention
Grabbing

offer goes here...
Add that irresistible offer, or product launch here & grab those emails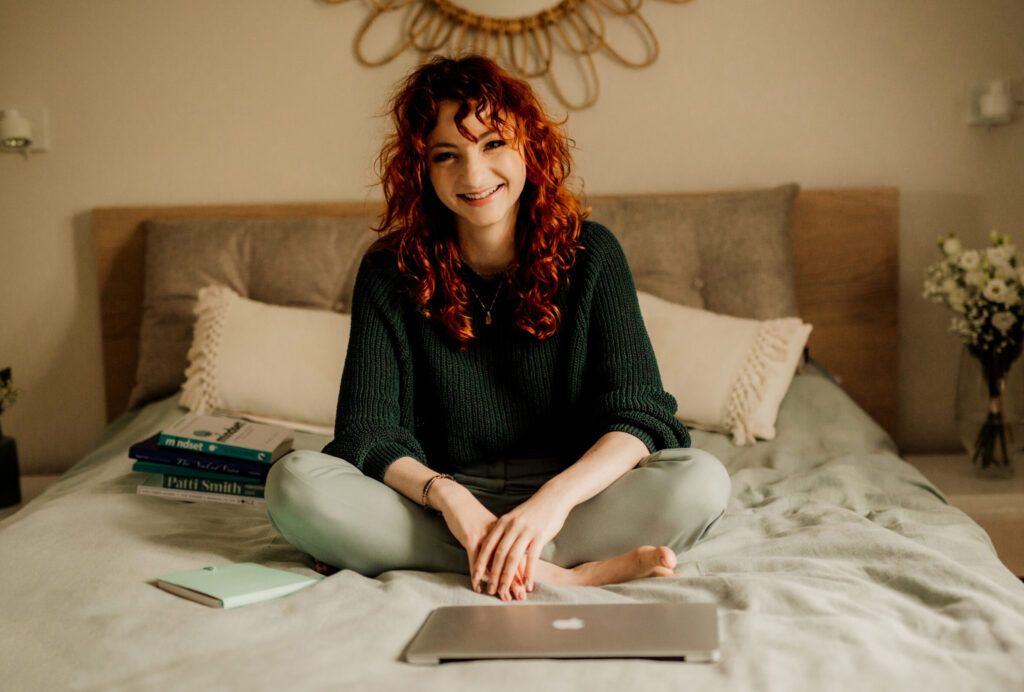 See you on my

 Youtube

channel!
Vocal Coach Reacts to Disturbed - The Sound of Silence (Live) - Singing Analysis
Vocal Coach Reacts to Faouzia - Elon (Live) - Singing Analysis
Vocal Coach Reacts to DIMASH Kudaibergen singing "SOS d'un terrien en détresse" - Singing Analysis
Vocal Coach Reacts to Joni Mitchell singing "Both Sides Now" (1970 and 2000) - Analysis
Step-by-Step: How to Sing "She Used to Be Mine" from Waitress the Musical