The most
transformational
Vocal Technique Course!
Join me for this transformational 6 week programme that will give you the tools to develop quick and sustainable changes in your singing voice.
This is not another course where you simply run your repertoire and only briefly touch upon technique. Instead, we'll dig deep into technical challenges affecting your voice. 
When you book your next gig, you'll be more ready than ever. 
to any of these questions…
You're afraid your voice is not reliable in all situations.
You're not sure if you're using your voice in a healthy, sustainable way.
You feel like you have two separate voices and lack the bit in the middle.
You want your voice to be clear, yet it lacks power.
You have trouble managing your breath.
You fret 'cracking' or 'flipping' in the middle of the song or pushing that high note.
By the end of your practice/gig your voice is hoarse or strained.
You want more variety in your singing and to find different colours of your voice.
… this course is for

 You!
I'm not the first teacher to promise you great results.
Let's talk about what to actually expect when you go through the process of Vocal Freedom. 
If you're an advanced singer, you might recognize some of the concepts we will cover:
that's great as it will be your chance to go deeper and explore your craft even further.
If you're beginning your singing journey, you should see incredible results within these 6 weeks
as you'll learn specific methods to overcome the technical challenges you face. 
No matter if you're simply frustrated that you cannot express yourself fully because of technical difficulties
 or you just want your voice to be more reliable and become a better singer
with a good understanding of your own instrument.
This course will be delivered online, so you can work on your singing from the safety and comfort of your own home. Invest in your skills now and get ready for your next gigs when everything picks up again. 
There are additional perks: all lessons will be recorded and available for you to access in case you miss a session or want to revise it.
You will meet new folks and learn in a supportive environment
of like-minded singers from all around!
'(…) I started taking 'Vocal Freedom' course. Within just a few weeks, I felt a huge improvement. Aleksandra's focus on teaching technique and helping us to understand the mechanics of the voice before applying them has transformed the way I approach singing. Now, when I try a new song, I feel a greater emotional depth when singing, simply by applying Aleksandra's advice.' 
I am a singer, singer-songwriter and music producer performing under the stage name Olandra. I hold a Master's Degree in Popular Music from Goldsmiths, University of London and also studied Music at Manchester Metropolitan University.
I am an Estill Master Trainer Candidate and Modern Vocal Training Instructor. 
These techniques, alongside my 10+ years performance experience, build the foundations of my practice. My clients say that I help them unlock parts of their voice they haven't known existed before.
All of that in a safe and fun environment.
Why
I created this course?
I know where you're coming from. I have been singing for as long as I can remember and considered myself a 'natural singer'. I didn't understand much about what I was doing or how to take care of my voice.
My voice would give up on me trying to sing higher notes, I'd end up pushing and straining. My low notes used to lack energy. I would 'flip' when I didn't want to. I used to run out of breath. I would end up with a tired, hoarse voice by the end of performances.
Over the years of training as both a performer and vocal coach, I developed the understanding of
my instrument that allowed me to tap into the true potential of my voice.
By the end of the course you will gain
a better knowledge of your instrument, understand voice production foundations, get practical devices to overcome your voice issues. Most of all, you'll become a more mindful and independent singer.

Expect fun and supportive environment! 
Learn to let go of tension sabotaging your singing with relaxation techniques.
Maximise your alignment to decrease your effort in singing.
Warm-up faster and more efficiently. Effectively cool down to prevent vocal injury.
Learn to connect your voice top to bottom by exploring voice registers.
Sing without 'pushing' or 'flipping' by gaining awareness and control of your vocal effort.
Reach higher notes with less work.
'Support' the sound and never be confused by this word again.
Breathe freely by exploring the breathing mechanism.
Release the volume of your voice by understanding more about resonance.
Learn to lighten or darken your timbre with manipulating the vocal tract.
Explore simple voice effects that will bring more variety to your singing.
Play with your voice by exploring different voice qualities.
'Aleksandra's vocal courses were the best investment in my singing career! During the courses I was able to focus on many different subjects that always interested me as a singer and go in depth with each one.
After every lesson I had a week to practice new skills and then get direct feedback from Aleksandra. As singers we often spend most of our time practicing by ourselves, but group lessons on zoom every week have created a very nice community and I will definitely miss it. I would recommend Aleksandra's courses to anyone who wants to learn how to sing or expand their skills and knowledge – beginners, intermediate and advanced!'
'I LOVED the Vocal Freedom course!
 Through Aleksandra and this course I learnt so many tips and tricks, things I didn't even know I needed to focus on that ended up making the biggest difference to my performances.
Aleks is such a sweet person, she makes you feel so comfortable as a teacher. Honestly, the lessons were one of the main highlights of my week!' 
Group Sessions. 
Every Wednesday at 6:30PM (London time) we will meet for a 90min session focusing on the topic of the week.  There's a theoretical bit, practical application and we finish it off by singing a fragment of a song! All sessions will be recorded so that you can catch up in your own time in case you can't make all meetings or want to revise. 
Private Facebook Group. 
During the week, I support you via our private Facebook. That's also were you can share experiences with your course mates and collaborate! 
Individual Feedback.
I offer personalised feedback on your singing not only in class but also via a personalised video feedback during the week. This is your chance to test some ideas from the course or work on an excerpt of a song. You will  get a targeted feedback that will accelerate your vocal development.
£169 – Early Bird Price
Valid only until xx/xx/2021!
£199 – Regular Price
After xx/xx/2021!
Please note that this course is non-refundable.
| | |
| --- | --- |
| Date | 6:30PM GMT 27/01/2021 – 03/03/2021 |
| Weeks | 6 weeks |
| Duration | 90min each session |
| Where | Live Online on Zoom |
Take the first step
today!
Sign up for the course.
I've designed this course with an artist's budget in mind. This highly technical course led LIVE in a small group setting is only £169 if you book before the 20th of January.
Attention
Grabbing

offer goes here...
Add that irresistible offer, or product launch here & grab those emails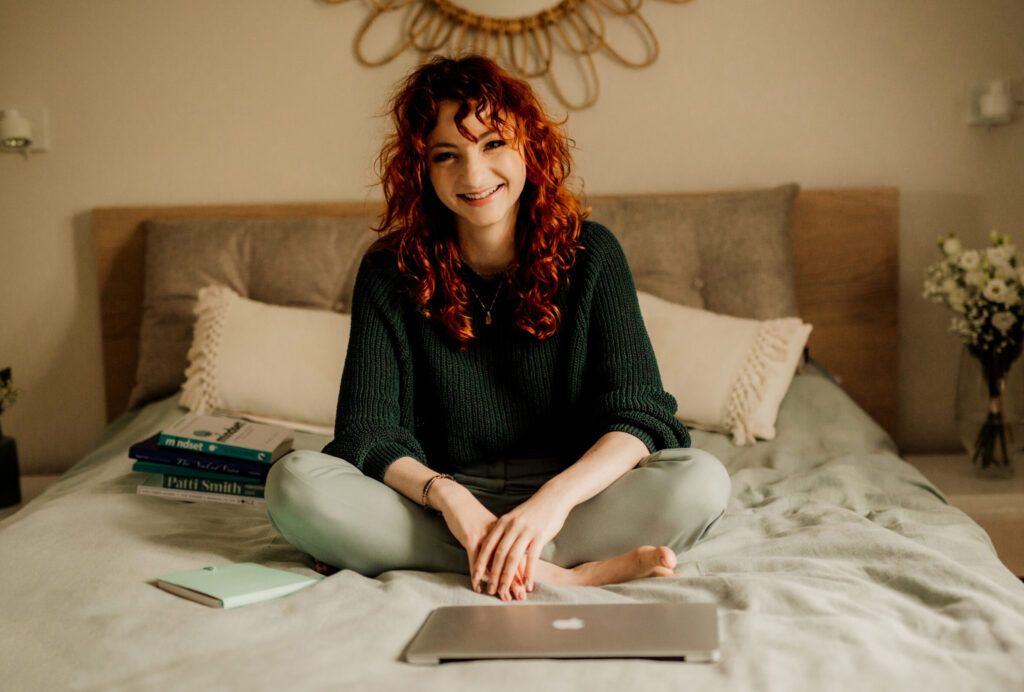 See you on my 
YouTube
 channel!
Vocal Coach Reacts to Disturbed - The Sound of Silence (Live) - Singing Analysis
Vocal Coach Reacts to Faouzia - Elon (Live) - Singing Analysis
Vocal Coach Reacts to DIMASH Kudaibergen singing "SOS d'un terrien en détresse" - Singing Analysis
Vocal Coach Reacts to Joni Mitchell singing "Both Sides Now" (1970 and 2000) - Analysis
Step-by-Step: How to Sing "She Used to Be Mine" from Waitress the Musical